Paul Baybutt, Founder, President and CEO of Primatech.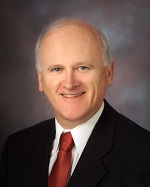 Paul Baybutt was educated in England and graduated with a doctorate in chemistry from the University of Manchester in 1973. He performed post-doctoral research at Battelle Memorial Institute in Columbus, Ohio for two years. In 1975 he joined the Battelle Columbus Division to work in safety and risk assessment. In 1986 he left Battelle to found Technica, Inc., an affiliate of the UK company, Technica Ltd., which specialized in process safety and risk management and was eventually purchased by DNV. Dr. Baybutt left Technica in 1987 and founded Primatech Inc.
Dr. Baybutt has performed a wide variety of consulting projects in process safety, security and risk management. He has developed improved process safety and security methods and has authored over 50 publications. He has developed and taught many training courses in the US and overseas. He is also the principal designer of Primatech's software products. Dr. Baybutt has provided technical assistance to clients in preparation for litigation related to process safety. He has delivered verbal and written expert reports and provided testimony at trial with regard to process hazard analysis and risk management.
Dr. Baybutt participated in writing the nuclear industry's Probabilistic Risk Assessment (PRA) Procedures Guide authoring chapters on analyzing the consequences of accidents and performing uncertainty and sensitivity analysis in quantitative risk assessment (QRA).
Dr. Baybutt has been involved with the Center for Chemical Process Safety (CCPS) since its inception. He was responsible for managing the preparation of the first edition of AIChE/CCPS's Guidelines for Hazard Evaluation Procedures. This was the first book published by CCPS. He was manager of the project for AIChE/CCPS to develop the draft of Guidelines for Chemical Process Quantitative Risk Analysis (First Edition). Dr. Baybutt authored thirteen chapters in the CCPS book, Human Factors Methods for Improving Performance in the Process Industries.  He authored chapters on Process Hazards Analysis and Layers of Protection Analysis in the Wiley Handbook of Loss Prevention Engineering.
Dr. Baybutt served as a member of the Overall Guidance Team and the Vulnerability Analysis Team of the cyber security initiative for the Chemical Industry Data Exchange. He is also a member of the ISA SP-99 standard committee for cyber security of manufacturing and controls systems. Dr. Baybutt is a member of the American Institute of Chemical Engineers, the Instrumentation, Systems and Automation Society, the Society for Risk Analysis, the Safety and Reliability Society, and the American Society of Safety Engineers.